Tourism boom helps rebalance economy to more consumer-led growth
Post by Richard Butler | 24 September 2017 |
Burgeoning wanderlust among young Chinese is becoming a key driver of global travel growth and helping reshape the domestic economy.
"China, led by younger adults, has become vital to the global travel market's growth," according to Bloomberg Intelligence analysts Brian Egger and Margaret Huang, citing industry tracker Phocuswright Inc. "As China's travel market takes off, all eyes should be on the country's roughly 400 million millennials, who will drive spending on airfare, hotels, theme parks, casinos and cruises."
Chinese will take almost 70 percent more trips overseas in 2020 compared to 2015, fueling growth in tourism and aiding transportation and infrastructure, the analysts said in a report this week. In 2015, Chinese made 128 million trips abroad, government data show, with adults ages 18-34 accounting for about 60 percent of outbound travelers that year, according to Phocuswright.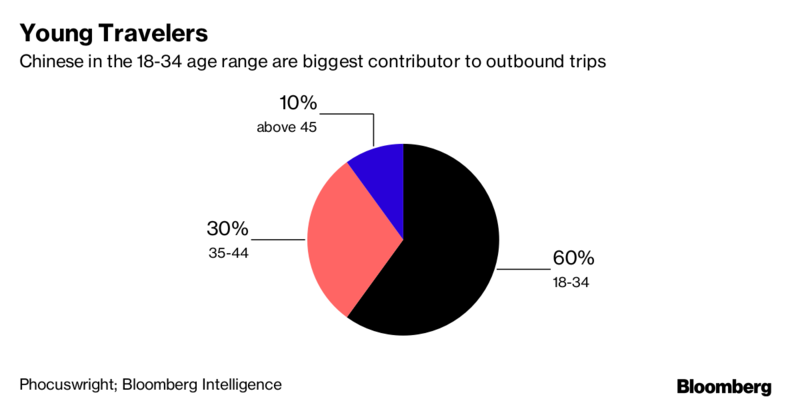 Travel within the world's most populous nation is booming as consumers with more disposable income seek more exotic experiences and far-flung destinations than their parents. Industry growth is underpinning a broad range of domestic activity, from ski resorts and tropical hotels to high-end manufacturing of trains and planes. This change is accelerating the economy's transition away from the old smokestack drivers of growth.
Travel accounted for 9 percent of China's economy last year, according to the World Travel and Tourism Council, which projects the industry growth will average 8 percent annually from 2017 to 2027, outpacing other major economies like India and the U.S.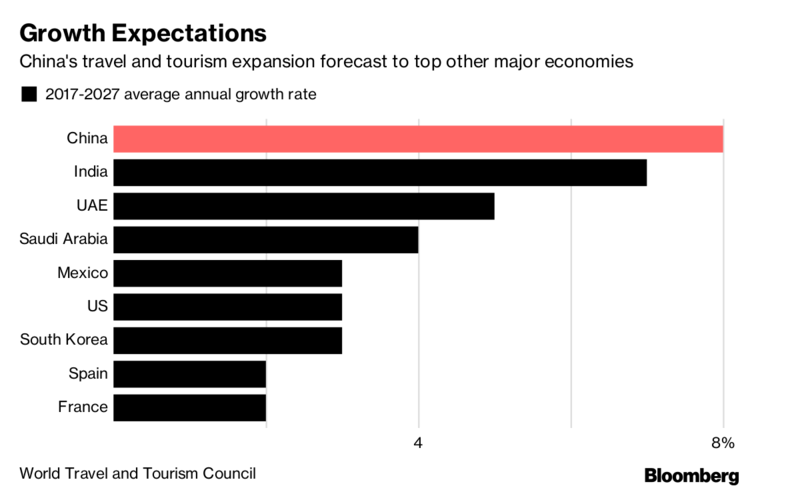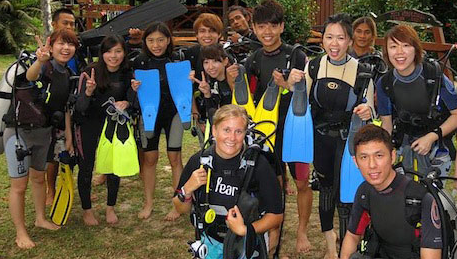 A summer travel boom lifted air passenger traffic 8.7 percent on year in August to a record 50.5 million journeys, the aviation administration said Monday. There will be 710 million trips during the Oct. 1-8 national holidays, the China Tourism Academy forecast Tuesday, up 10 percent from last year.
Boeing Co. this month raised its forecast for aircraft demand in China to 7,240 new planes valued at almost $1.1 trillion in the two decades through 2036, and rival Airbus SE is courting China with its first factory outside Europe to build wide-body jets. The state enterprise building China's first large airliner announced this week it had 730 orders for the new plane.
The government estimates travel will play a bigger role in the economy and is stepping up policy support to help that happen. Authorities plan to double annual investment in the sector in the five years through 2020, when they aim to spend 2 trillion yuan ($304 billion) on infrastructure like mountain resorts and seaside getaways.
"The rapid growth in China's tourism industry is a key driver in the country's shift to a consumer-oriented economy," Egger and Huang wrote.
— With assistance by Yinan Zhao