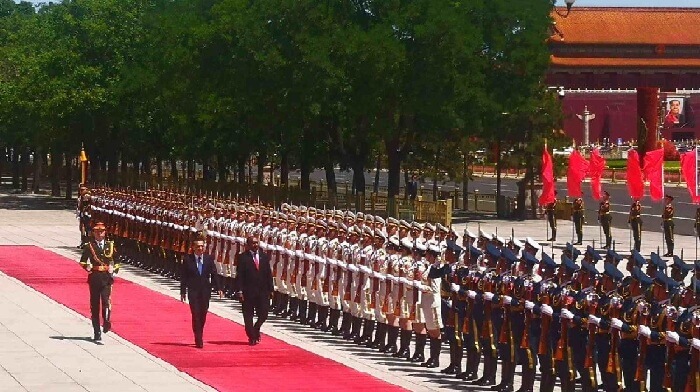 Richard Butler | RNZ | May 29th, 2019

At the invitation of Chinese Premier Li Keqiang, Prime Minister Charlot Salwai is now on an official visit to China from May 26 to 31.
Li welcomed Salwai with a red carpet ceremony in Beijing on Monday morning. Both leaders also witnessed the signing of five documents including economic and technical collaboration agreements as well as intergovernmental plans regarding the Belt and Road Initiative.
This is Mr. Salwai's first visit to China as the prime minister.
Besides Beijing, Salwai is also set to visit south China's Hainan Province, seeking more related cooperation with the island province and also a newly established pilot free trade zone there.