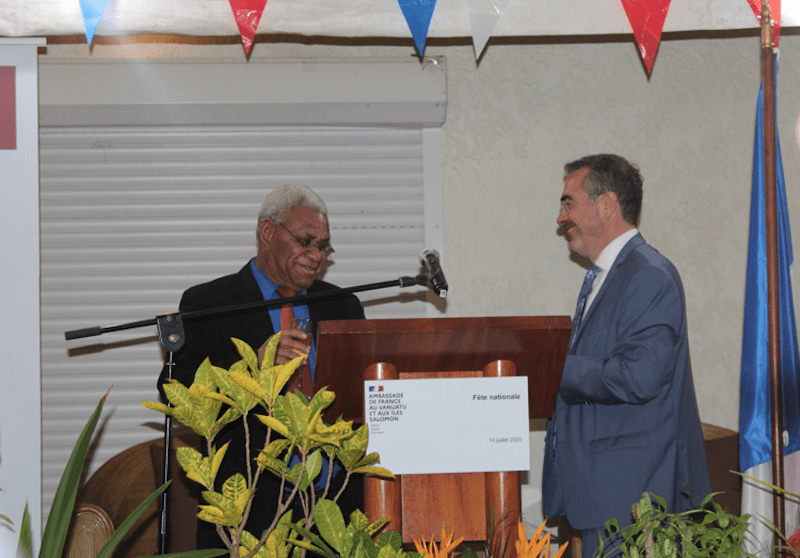 Richard Butler | Exclusive By Daily Post Vanuatu | July 16th, 2020
The bilateral relationship between Vanuatu and France has reached an unprecedented level of friendship and cooperation.
Prime Minister Bob Loughman made the remarks when he conveyed well wishes on behalf of the Government and the people of Vanuatu to all French citizens in Vanuatu and French Embassy officials during the commemoration of Bastille Day on July 14, 2020.
"It is the wish of this government to continue to work together and advance our relations in a manner that is cordial and beneficial to us all," PM Loughman said.
He noted that Vanuatu and France's relationship precedes independence, precisely, 114 years ago and the long-standing bilateral relations is based on mutual respect and common bond between the people of the two countries.
The head of the Vanuatu government said, "our shared history, heritage and economic and cultural relations continues to drive our relationship.
"I am privileged to start my mandate in this 12th legislature at a time when the Republic of Vanuatu not only commemorates its 40th independence anniversary but also 40 years of amicable relations with France: a relationship that has grown from strength to strength".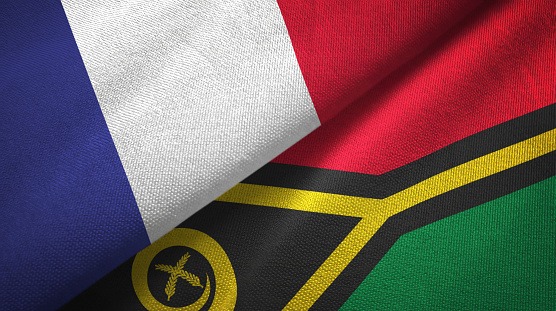 He thanked the Government of the French Republic for its continuous assistance through the French Development Agency and International Organizations such as the European Union and the International Organization of La Francophonie.
"France makes significant contributions to the development of our human resource through scholarship projects coordinated by the French Embassy and to development projects managed by the Secretariat of the Pacific Community," he said.
"For these, we are grateful. The signing of the FRANZ agreement in 1992 with Australia and New Zealand, recognizing the vulnerabilities of the Pacific Islands to natural disasters, was a milestone that Vanuatu has and continues to benefit from. This year after the passage of Tropical Cyclone Harold, the FRANZ partners were one of the first to mobilize and provide much needed assistance to SANMA and PENAMA province.
"This same spirit of solidarity expressed by France was also mirrored in assisting the Vanuatu Government in its efforts to keep the country COVID-19-free."
PM Loughman said in this unprecedented time the Vanuatu Government through the French Ambassador, looks forward to the French government commitment to stand with Vanuatu and to support the country with its rebuilding and recovering program following the devastation of tropical Cyclone Harold.
The Existing cooperation between the Government of New Caledonia, France, and Vanuatu through the Commission Mixte framework has further strengthened the ties between our countries and peoples.
Ambassador of France to Vanuatu Pierre Fournier assured that France stands and will always stand with Vanuatu to overcome challenges and build a sustainable and united future.