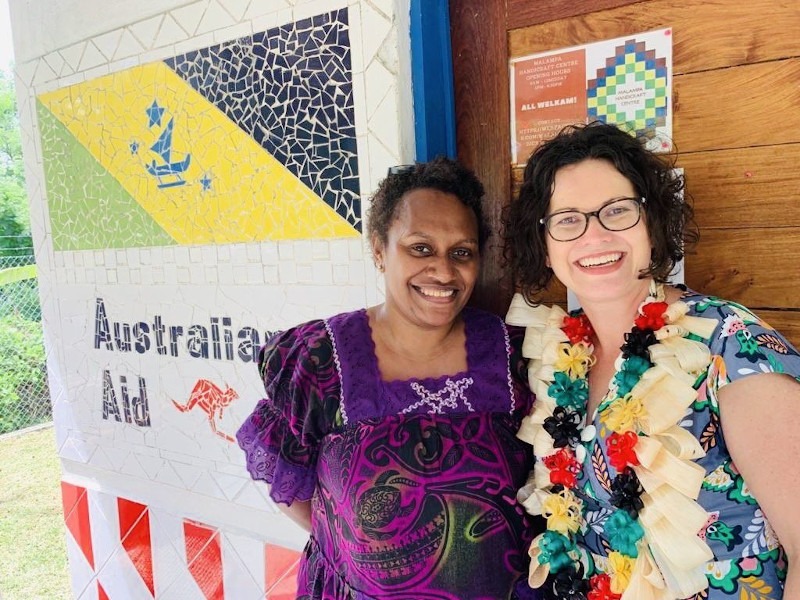 Richard Butler | Exclusive Report By Daily Post VU | OCT 17th, 2020
Australia's High Commissioner to Vanuatu, Sarah deZoeten, undertook a two-day visit on Malekula Island on Friday 9 and Saturday 10 October. The High Commissioner discussed the sustainable development of MALAMPA province with local authorities and Chiefs, visited Australian-funded projects, opened the Australian-funded police station on Lakatoro and participated in the Malampa Day celebrations.
Upon her arrival on Malekula Island on Friday 9 October, Australia's High Commissioner to Vanuatu, Sarah deZoeten, met with MALAMPA Secretary General, President and Chiefs to discuss the positive economic impacts of the Vanuatu-Australia partnership in the province of Malampa.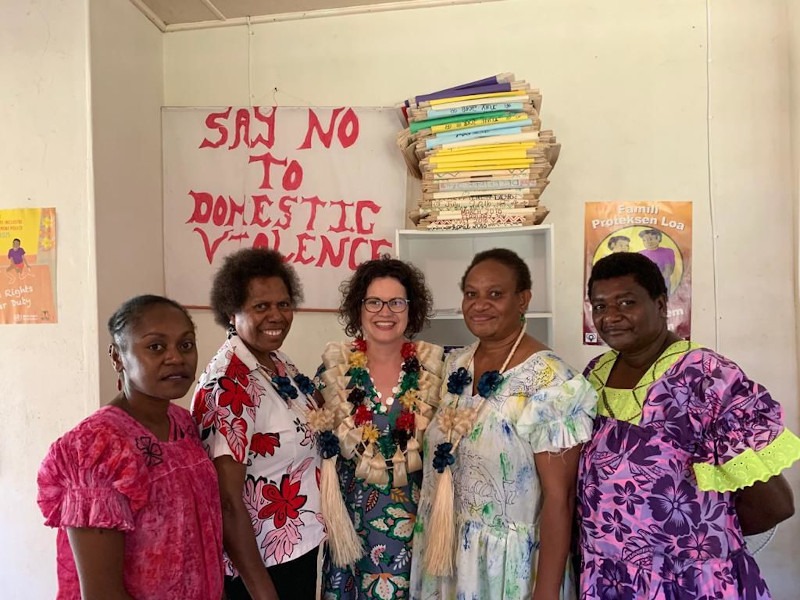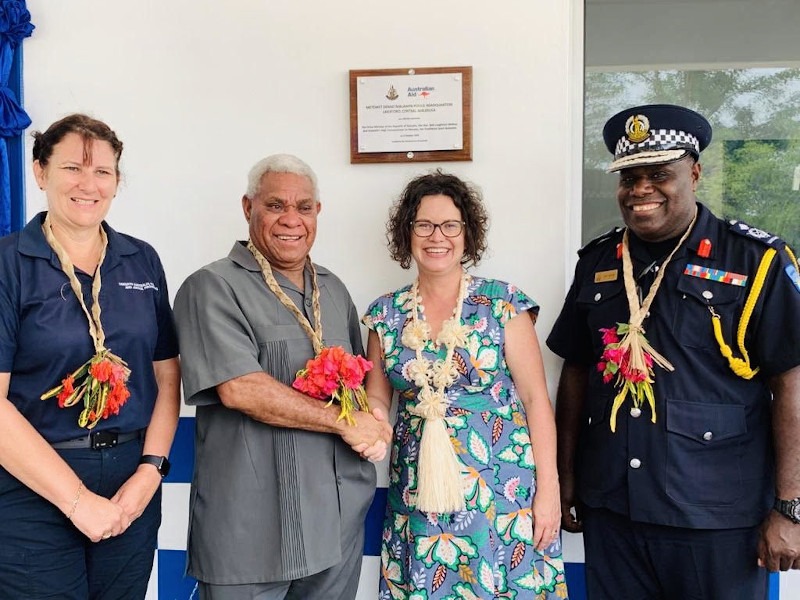 "Australia and Vanuatu are working together to improve the livelihood of the people of Vanuatu. This includes the people of MALAMPA PROVINCE. I'm honored to be with the people of Malampa for this year's celebrations," said High Commissioner deZoeten.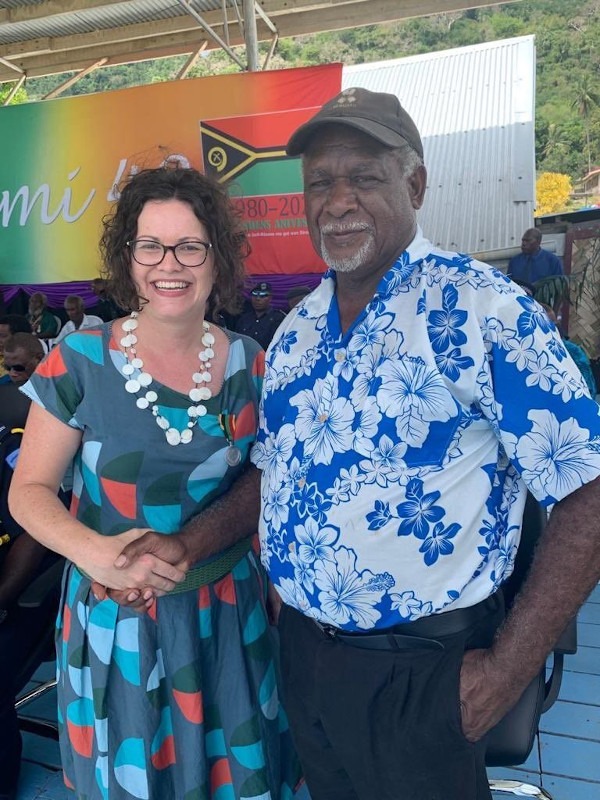 The High Commissioner joined Prime Minister Bob Loughman, Deputy Prime Minister and Minister of Internal Affairs Alatoi Ishmael Kalsakau, the Speaker of Parliament Gracia Shadrack and Acting Commissioner of Police Robson Iavro to open the Australian-funded police station located at Lakatoro. This brand new facility will provide a safe and improved environment for Vanuatu Police Force officers to deliver policing services to the people of MALAMPA Province.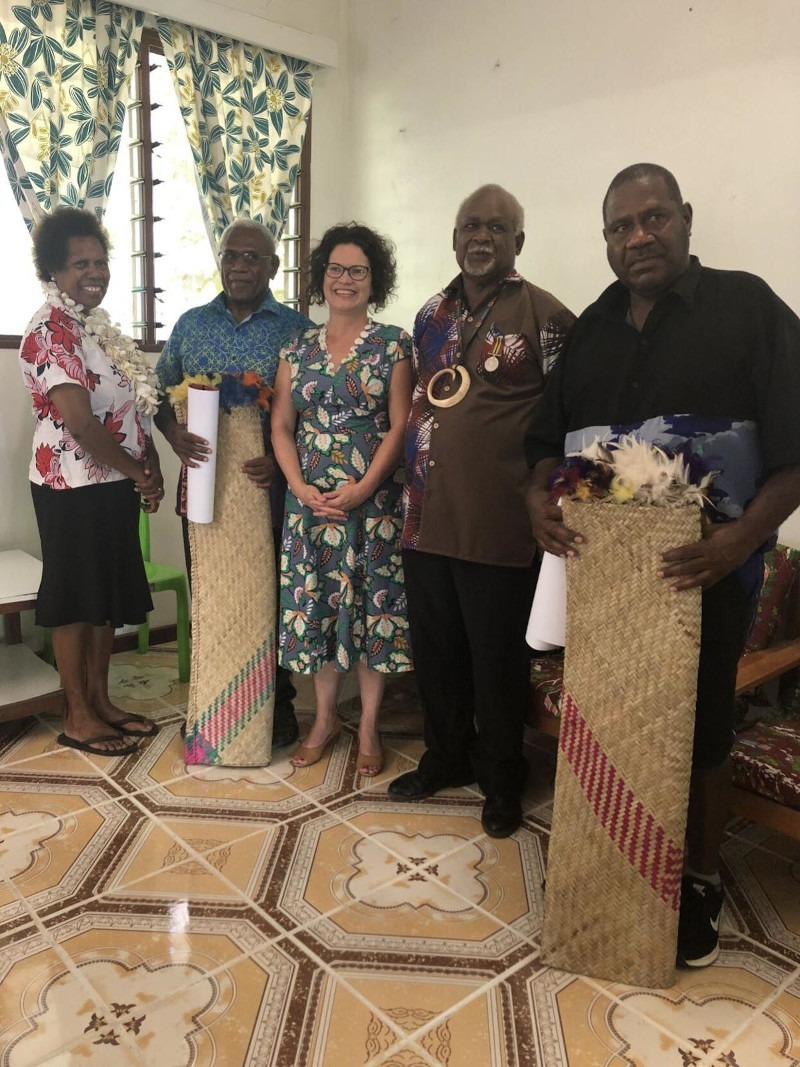 High Commissioner deZoeten also met with members and staff of the Malampa Handicraft Centre and the Malampa Skills Centre. In partnership with Vanuatu, the Australian Government funds these two organization's to help support the development of the islands of Malekula, Ambrym and Paama. The Malampa Skills Centre has made a significant difference in the province by supplying demand-driven training to the people of Malampa, including in the agricultural sector. The Malampa Handicraft Centre has been successful in providing a safe place for women to earn an income by selling their handicrafts.
"I'm very proud Vanuatu has chosen Australia to help develop Malampa province. The Malampa Handicraft Centre and Skills Centre have contributed to improve people's livelihood.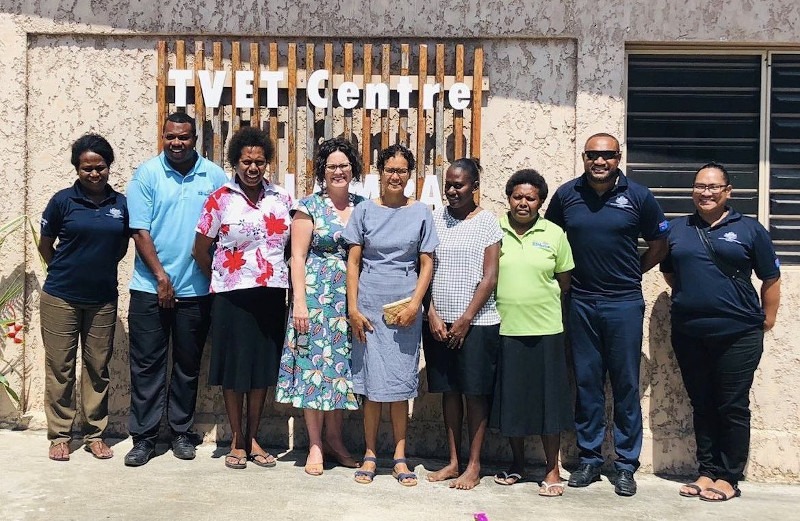 "The Malampa Handicraft Centre means a lot to me. It empowers women, revitalizes traditional skills and sells eco-friendly handicrafts. It is a really good example of what Vanuatu and Australia are achieving together," the High Commissioner said.