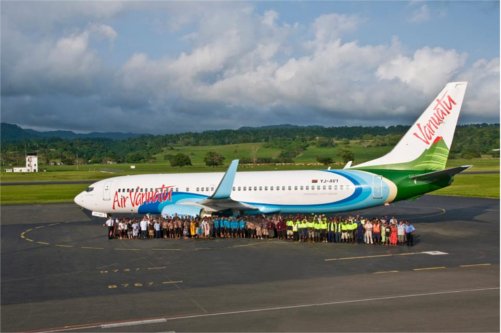 Richard Butler  |  RNZ  | February 10, 2019
THE AUSTRALIAN GOVERNMENT has congratulated Air Vanuatu on its decision to resume non-stop flights between Melbourne and Port Vila and looks forward to flights commencing on 17 June 2019.
Australians represent 65 per cent of Vanuatu's inbound tourism each year, accordingly to the Vanuatu Tourism Office (WTO). Melbourne, with 4.9 million inhabitants, is the second most populous city in Australia and Oceania, and represents one fifth of Australia's total population. Melbourne offers significant potential for Vanuatu's hospitality and tourism sector.
The Australian Government is pleased that Air Vanuatu, the Vanuatu business community and people of Vanuatu are excited to welcome more Melbournians to visit Vanuatu.
The new route will also offer direct flights for ni- Vanuatu who are studying in Melbourne under an Australian Awards scholarship and seasonal workers.
The Australian Government is delighted that more ni-Vanuatu will have the opportunity to visit
Melbourne, one of Australia's most vibrant cities. The city is famous for hosting home- grown and international sporting events and concerts, offering some of Australia's finest food and is renowned for its arts and culture.
"I commend Air Vanuatu CEO, Derek Nice and his team for extending the national Carrier's international destinations to include Melbourne. This will not only have a positive impact on Vanuatu's economy, but also increase our already strong Australia-Vanuatu people-to- people links," said Australian High Commissioner, Jenny Da Rin.