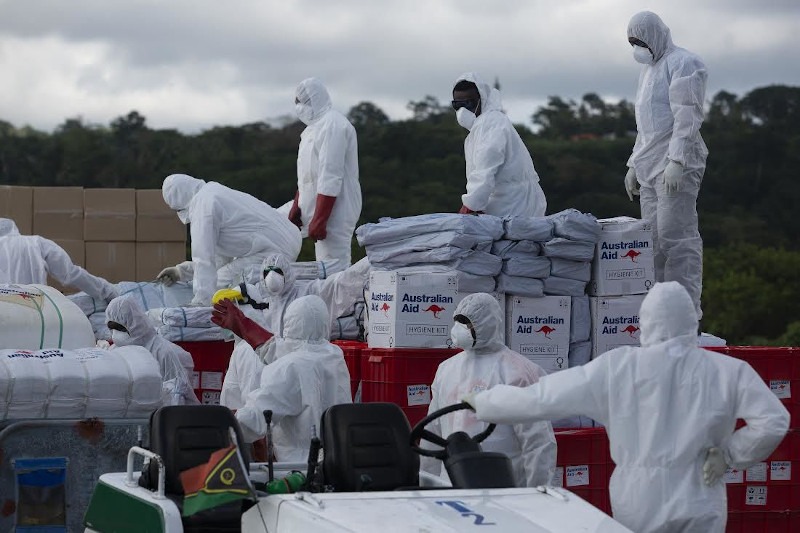 Richard Butler | Exclusive By Anita Roberts And Kizzy Kalsakau | April 15th, 2020
The Government of Australia is providing a relief package of Vt310 million (AUD4 million) to support response efforts for families affected by cyclone Harold in Vanuatu.
Part of this was the delivery of humanitarian items such as hygiene, shelter and kitchen kits, solar lanterns and bed nets from the C-17A Royal Australian Air Force (RAFF) to Port Vila recently.
Australian High Commissioner to Vanuatu, Sarah de Zoeten, said: "When Australia was in trouble, the people of Vanuatu have been there for us.
"We (Australia) were so touched by the response of the government and people of Vanuatu in relation to the bush fires in Australia.
"Similarly, When the people of Vanuatu face challenges Australia wants to be there to help them too. We were so pleased to take up the request from the Vanuatu government to provide assistance towards cyclone Harold."
She said the relief package will be used at the priority of the government.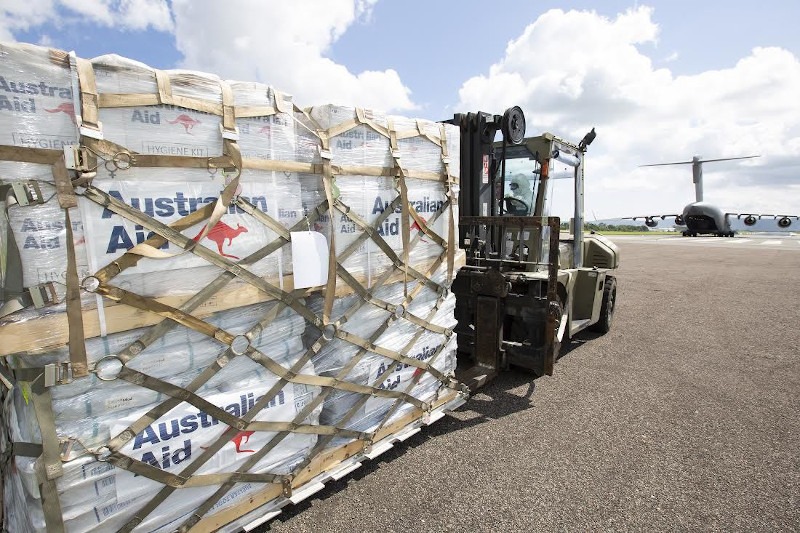 "It will provide support for NGO responses on ground, provision of humanitarian supplies, movement of goods to affected areas including other parts of response such as setting up health centres, police operation and education response team," she conveyed.
Australian High Commissioner Sarah de Zoeten said Australia has complied with strict COVID-19 protocols in its response, with the Australian Defence Force adopting additional measures as wearing protective equipment, providing medical clearances, disinfecting equipment and supplies, and practicing physical distancing at all times.
According to the Australian High Commission Office, Australia has also supported the National Disaster Management Office (NDMO) and Red Cross to distribute pre-positioned relief items.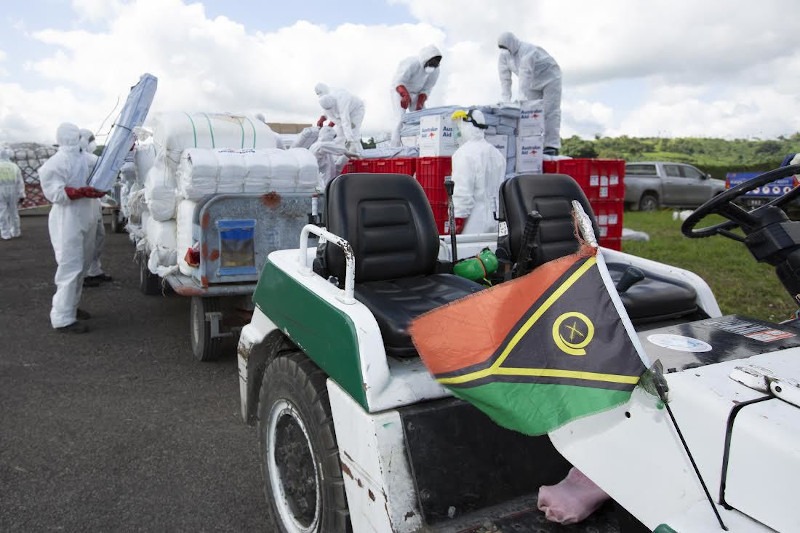 Australia's bilateral aid program to Vanuatu is also responding, including additional equipment to the Vanuatu Police Force and deploying staff to participate in rapid assessments.
Commissioner Sarah de Zoeten said Australia is additionally providing assistance towards COVID-19, particularly in economy recovery.
"I've only been in Vanuatu for only a short time and I have been so touch already by the strength, courage and resilience of the people here.
"I know there is great need and Australia is on standby to respond," she said.