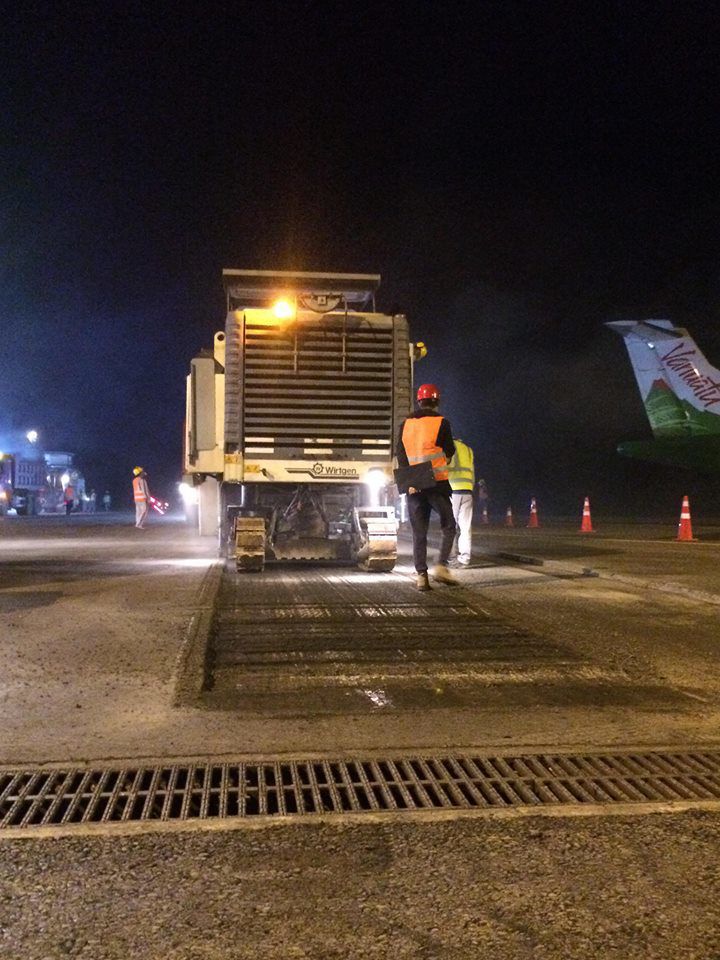 Richard Butler | Daily Post | 3 Dec 2018
Asphalt construction works have commenced on the runway at Bauerfield international airport, following initial trials and testing which began early this month.
The existing asphalt surface which has been there since it was overlaid 18 years ago in 2000 has now been ripped up and replaced at the northern end of the runway.
The works also include expanding the turning node at the northern end of the runway, to allow for ICAO compliance Code E aircrafts such as the B777/B787 Series, or even A330 aircrafts.
The airfield lighting upgrade works have commenced with the installation of new service pits for the new LED lighting system.
In addition, the parking apron expansion is substantially complete, with only the installation of the new aircraft fuel mains and asphalt surface to be completed.
The Government has been following all progress with the keenest of interest and wants to see the works completed sooner, rather than later.
Minister of Infrastructure and Public Utilities Christopher Emelee and Chairman of the VPMU Steering Committee, Johnny Koanapo, who is also Parliamentary Secretary within the Prime Minister's Office said:
"We have been able to overcome major obstacles in the process. The Government is fully cognizant of the fact that it has not been smooth sailing for everyone.
"We continue to ask for everyone's patience and support for the project," the Government leaders said.
Works on the other two airports – Whitegrass and Pekoa have already been concluded in September.
Vanuatu Aviation Investment Project (VAIP) is funded by a World Bank loan of over Vt6 billion.