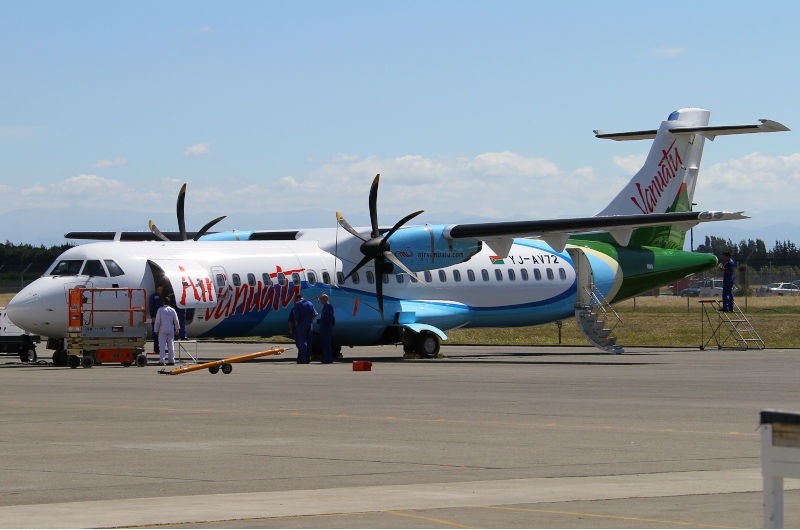 Richard Butler | Exclusive Report By Vanuatu Business Review | APR 3rd, 2021
Tourism is the largest employer in the Republic of Vanuatu. It accounts for some 40% of the GDP. It stands at many levels from the roadside vendor to the itinerant bus service to the several major hotel operations, the village guest house and beyond.
The extent of the reach of the economic importance of tourism to our country is virtually limitless. The two Major avenues in getting tourists to Vanuatu are firstly via Cruise Ship, whereby tourists are generally here from about 6AM and leave by about 6PM and have spending only at the port of call that day.
Secondly by aircraft and for this we have Air Vanuatu as the lead contender with the ability to transport about 2160 tourists to Vila and Santo every week. One statistic offered is that we get an average of 2,000 tourists a week spending more throughout their different destinations depending on the season.
The Man proclaimed as the world leading investor Mr. Warren Buffet ensures all companies he has invested in do not under any circumstances invest in airlines of any sort insisting that airlines are solely the domain of government ownership.
Small sovereign nations who depend on tourism as a major contributor to their GDP need an efficient airline. To depend upon a foreign owned enterprise to own and manage this important conduit which, if not managed in the best interests of Vanuatu, could spell disaster on the tourism industry.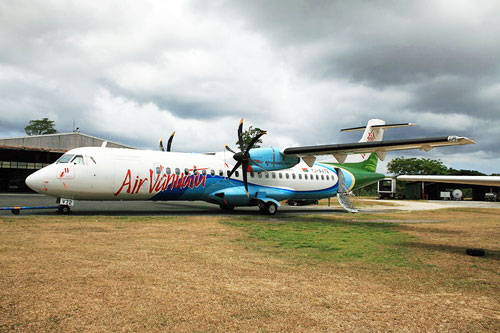 As a nation the greater majority of Ni-Vanuatu have been left without pay packets since Covid shut down commenced in March 2020. This writer sees Hotels, guest houses and many other business having closed their doors with thousands of employee workers left unemployed albeit in most cases temporarily however it is clear many businesses will not survive.
As a conduit for tourism Air Vanuatu is the country's most important asset. It has had many Ni-Vanuatu pass through its doors and as it is aviation the high standard required is an ongoing educational endeavor. Air Vanuatu has been responsible for personnel numbers, education and qualification levels to rise dramatically in fact many qualified personnel to work for overseas airlines
The number of licenses now held by Ni Vanuatu in the engineering department is a major achievement for the company.
The marketing of Air Vanuatu with the now old "Touch of Paradise "campaign and its success was a huge accolade to them. The ticket sales team in the town office functions extremely efficiently and collectively they display a sense of pride in delivery of sales and clearly a sense of ownership of the company delivering service to the customer.
AirVan Staff remaining during Covid, have showed great integrity, taking a 30% pay cut to keep the business operational.
Achievement of IASA (IATA Aviation Safety Agency) accreditation. Being another great success thus enabling the company to codeshare with other carriers such as Qantas allowing Air Vanuatu to be marketed by inclusion with Qantas website to promote sales of Vanuatu as a tourist destination. An achievement, representing up to 60% of sales, that must be protected as without it will mean disaster.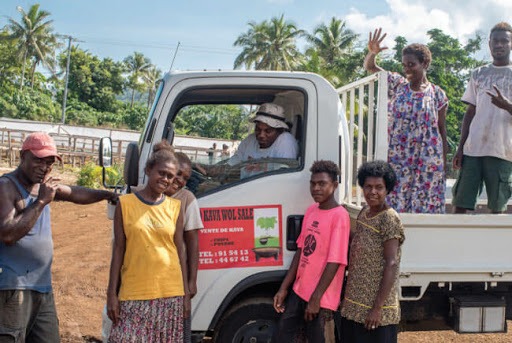 Disciples of the premise that "Governments should not run businesses that private enterprises can do in a more efficient manner" simply make this quote on the basis of their western education, experience and ethnic origins. The western concept of only investing and managing a business that provides an investor return may not meet the expectations of a shareholder that puts the expectations of a particular business sector or their constituents first.
As a tourist destination we are in competition with far less expensive and far more exotic destinations who are aggressively altering the tourist Dollar. We can all show advertisements for other destinations where for a 7-day stay hotel and airfare package against the price alone of a Sydney-Vila-Sydney return ticket.
Air Vanuatu has had many destructors lining their own pockets in the past as well as extremely solid, honest and qualified management with extensive experience within the Aviation industry with good commercial governance and the respect of financial institutions.
The difficulty that a Government may have in maintaining appropriate governance of its airline is the issue that needs to be resolved and should be a deciding factor for a simple solution like disbanding or selling off its airline.
Government financial control of this important function that is a mainstay for the tourism industry is, for a small nation like Vanuatu, of paramount importance. For this reason, it should be under the ministry of finance due to the huge cost of the airlines finances.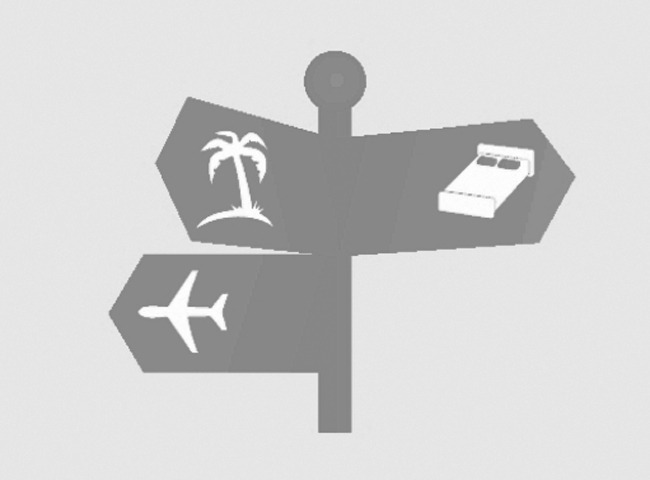 AirVan has achieved its best results when Shareholder representatives, DGs, have acted as the board members with minimal members. Not holding board meetings in hotels and restaurants.
Aircraft are generally not owned by airlines but leased by professional leasing companies worldwide, as it is with AirVan, so The company must at all times show good governance to Banks and leasing companies together with its Bank managers so that confidence and respect by them of Air Vanuatu personnel is continually maintained.
Looking after our tourists, our customers, is of the highest importance. It is the responsibility of all Ni Vanuatu from the managers to the cleaners to the smile in the street. It is too easy for them to go to cheaper destinations. Promotion of excellence is an issue we must promote to look after our customer, the tourist.
The Importance of AirVan, Which Literally puts food on the plate of every man woman and child of Vanuatu, goes without saying. As a major employer itself to the employment domino it creates and because of the huge costs involved in operating an airline it must be protected and nursed and above all respected by its owners, the Ni-Vanuatu, The people of Vanuatu.