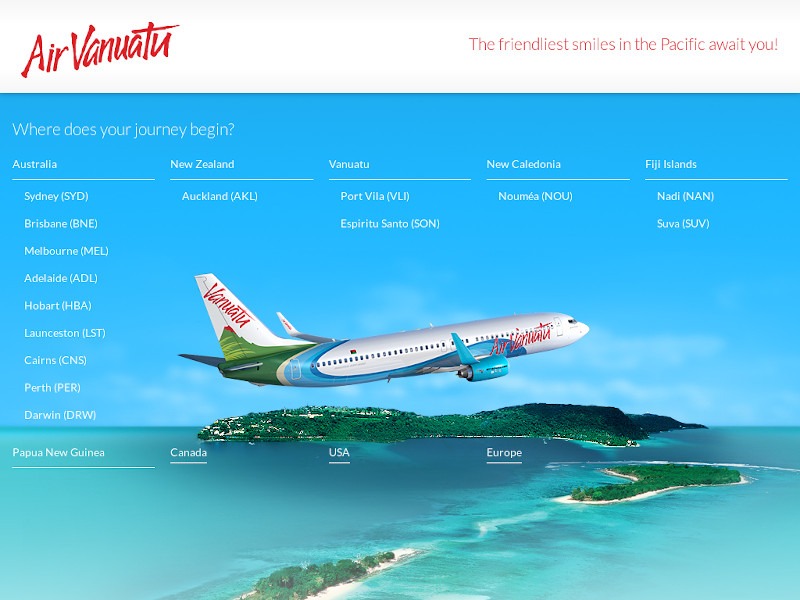 Richard Butler | Exclusive By CAPA | Feb 27th, 2020
Air Vanuatu Achieves A Record Year In 2019
Air Vanuatu today announced it set a new record for passenger traffic in 2019, carrying more than 400,000 passengers and over VT 7.3 billion in revenue for the first time in the airline's history.
International traffic climbed 18.3% to reach 219,000 passengers, driven by increased capacity to Fiji, additional weekly flights to Auckland and Brisbane, and the launch of non-stop service to Melbourne.
"We are especially thrilled by the success of our new Melbourne flights," stated Derek Nice, CEO of Air Vanuatu. "Visitors to Vanuatu from the state of Victoria have more than doubled since the launch of our new service."
Domestic traffic grew 5.7% to 187,000 passengers. The biggest increase was on the Port Vila/Tanna route, where traffic was up 13.4% over the previous year.
Air Vanuatu has a big impact on Vanuatu's social and economic development. The airline today operates to 28 airports on 20 islands, providing critical air links to Port Vila, Santo and Tanna, and it provides 74% of international flights, bringing the vast majority of visitors to the country. Air Vanuatu directly contributes over 7% of Vanuatu's GDP and employs more than 400 Ni-Vanuatu.
The airline has high expectations for 2020, with the arrival of the first new Airbus A220, new domestic schedules and other initiatives soon to be announced. Already Air Vanuatu Flight Attendants are on training in Switzerland; Maintenance Engineers in Canada and Germany; and Pilots in Canada, and airports here in Vanuatu and Australia and New Zealand are preparing for the launch of new A220 service less than five months from now.