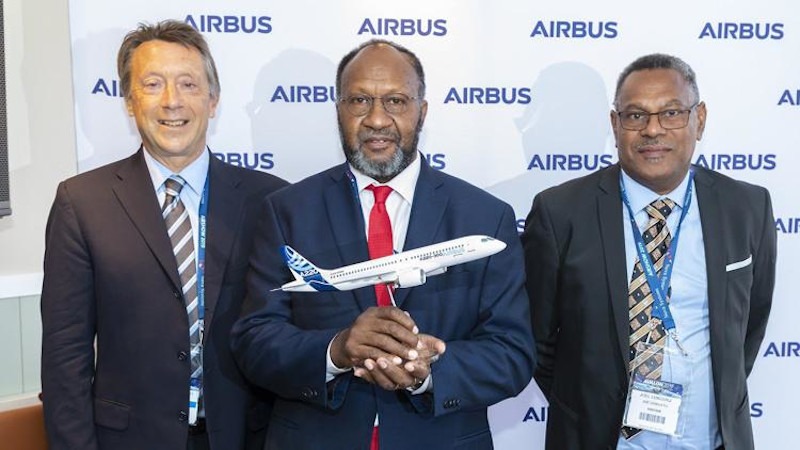 Richard Butler | Exclusive By Daily Post | March 14th, 2020
Air Vanuatu yesterday announced it has finalized its A220 project financing with the selection of a major international aircraft lessor to finance its new Airbus A220 aircraft fleet and a Vanuatu bank for a working capital facility, supplementing a VT2 billion investment made by the Government of Vanuatu.
This financing secures delivery of the first A220 aircraft in June of this year, and the second in October.
Confidentiality agreements prevent disclosure of further details at this stage but the airline will make further announcements in the near future.
"The Government has mandated the airline to be self-sustainable and profitable," says Derek Nice, Air Vanuatu Chief Executive Officer. "With these new financing agreements, we are reducing the Government's exposure and establishing the airline on the road to financial self-reliance, while positioning it for continued future growth."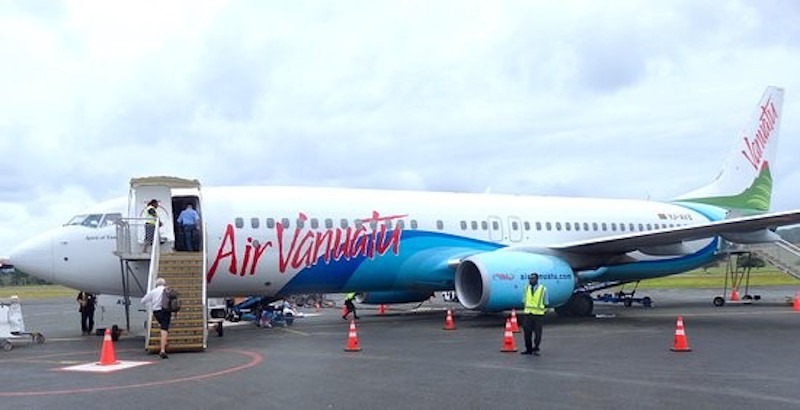 The airline is planning for growth in both international and domestic air services. Five airports in Australia and New Zealand, including Adelaide, Canberra, Christchurch, Newcastle and Wellington, have made proposals for non-stop service to Vanuatu, adding to current services to Auckland, Brisbane, Melbourne and Sydney, with the first new destination to be announced in the current months.
Key to domestic expansion is the addition of airport runway lighting at Tanna Airport later this year, which will enable increased services and better connections to Port Vila and other airports throughout the country.
According to Airports Vanuatu Ltd Chief Executive Officer, Jason Rakau, "Lighting in Tanna is only the first step in the expansion of our domestic airports to accommodate the growth the A220 will bring to the aviation and tourism industry of Vanuatu in accordance with our Airports Master Plan."
Chief Executive Officer of Vanuatu Tourism Office, Mrs. Adela Issachar Aru, stressed the importance of doubling annual visitor arrivals to 300,000 by 2030. She stated "we welcome the contribution this new fleet of aircraft will make to the success of our destination marketing efforts as guided by the 2030 Vanuatu Tourism Marketing Development Plan."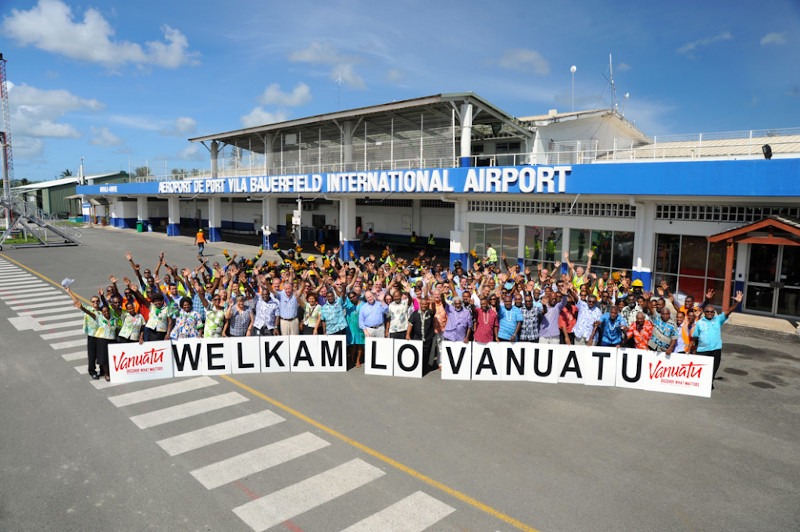 The newly appointed Chair of the Vanuatu Tourism Office Board of Directors, Mrs. Merian Numake, is excited about the enhanced opportunities such an investment can create for the economy of Vanuatu.
"We are confident that the A220 will enable our international visitors to better Answer the Call of Vanuatu."
The Chair of Air Vanuatu, Mr. Joel Lengsau was clear in stating that "the airline's Board is committed to implementing the business plan and the objectives of the Shared Vision."
According to the Chair of the Air Transportation and Tourism Taskforce (AT3), Mr. Bakoa Kaltongga, "Mr Charlot Salwai in his capacity as the Prime Minister and other members of his cabinet have been instrumental in securing the procurement of the A220 fleet. Vanuatu needs this aircraft, it is the future of the country as an aviation and tourism hub".