If this is your first contact with us, start with our Principal, Richard Butler (number on this page), who will either look after you himself, or he will arrange for one of our team members closer to you or more suited as to language to talk with you.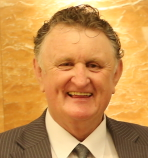 RICHARD BUTLER – Sydney, Australia
Project Manager. Richard is a resort property development specialist with over 35 years real estate experience in the South Pacific islands and Australia. His expertise is used for concept theme and planning approvals, construction & project management and off plan selling as well as resort management and resort marketing, media placement, source funding and introducing investors. From May 2012 to May 2015 he was appointed for a 3-year term as a Trade Commissioner to promote investment for large tourist resorts and infrastructure into the Republic of Vanuatu. In April 2017 Richard was reappointed as Trade Commissioner for a further three years.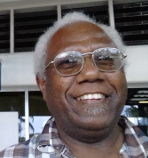 Stanley Alick – Port Vila, Vanuatu.
Accounts and Business Services. Stanley's background as the principal of Melanesian Business Estate and Consultant Service makes him an ideal addition to the team, and as a director of MWREL. His experience with creating bank accounts and ongoing "hands-off" company management, are valuable skills that our MWREL clients enjoy.