Richard Butler | Exclusive by Dan McGarry of Daily Post | June 27th, 2019 
South Sea Shipping Ltd, released list of 82 Cruise Ships visit to Port Vila, Vanuatu in 2020.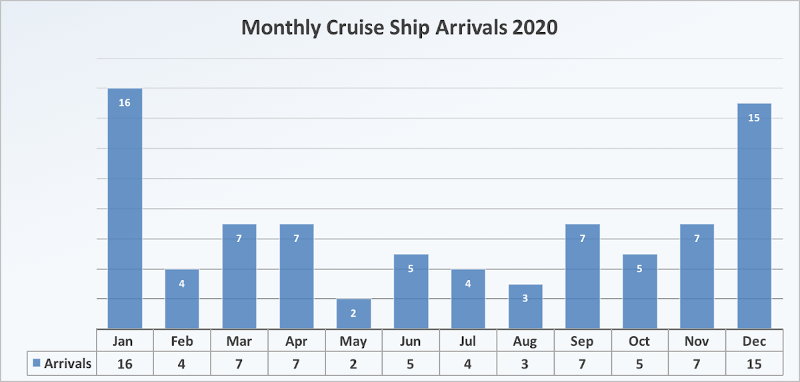 South Sea Shipping Ltd released its cruise ship arrival bookings for Port Vila in 2020 yesterday. There will be 82 visits in all next year.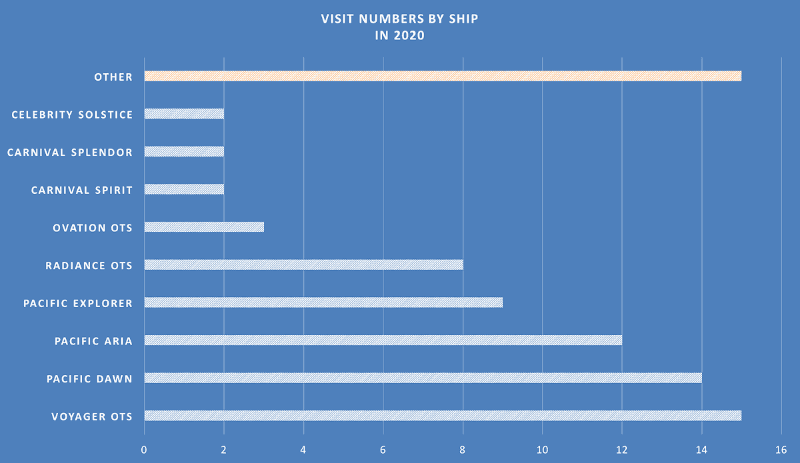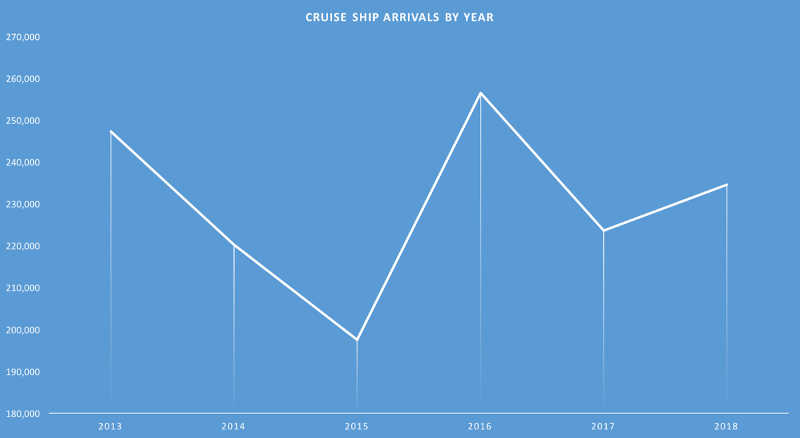 The P&O ships, Pacific Aria, Pacific Explorer and Pacific Dawn accounting for the largest block of visits.+
Royal Caribbean's Voyager of the Seas will be the most frequent visitor to the capital, with 15 visits in all. Its sister ship, Ovation of the Seas, will visit five times.
Carnival Splendor and Carnival Spirit will each visit twice.
Another dozen ships will account for the rest of the arrivals.
January and December will receive the lion's share of the traffic, with 31 visits between them. That's 37% of the year's traffic.
This is a slight increase over this year, where only 71 arrivals are scheduled. It's still substantially less than in 2018, however, which saw 108 cruise ship arrivals in Port Vila.