Richard provides the roundup on Sydney prices which again this week and averaged  a unbelievable but true $1.1 million of the combined auctions, and we have recorded a actual auction taking place last week.
 You will be surprised not only a the eventual sale price, but will also  the short  passage of time the actual auction takes.
Richard also supplies tips this week on when to have your auctions and figures nationally are averaging back to normal.
From Mission Bay  in New in New Zealand we now move on after  our four-week the series of  Kiwi shows  but  now to Mission Beach in Queensland, Australia, our guest this week to Dick Williams licensee of Ray white Mission Beach, who has had 25 years experience in marketing and selling this beautiful l part of the Queensland coastline, accessible to the Great Barrier Reef and many tropical islands and is  considered a the gateway to famous Dunk island resort.
This is the hidden secret of North Queensland and you can buy a fantastic trophy home here with what you would pay for a average Sydney suburban home, ideal for relocates and retirees ideal for  baby boomers.
What is a 
cassowary
 ? and how can that affect your driving will have to listen to the show. Find out.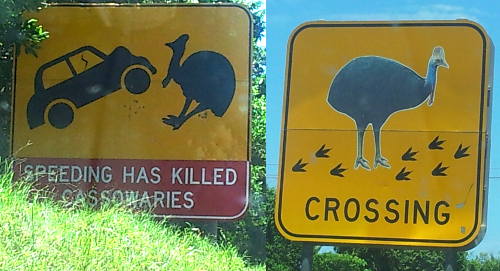 Dick Williams supplies a wealth of knowledge on about his  fabulous patch and provides inside knowledge and the best buys in the district only 140 Kim's  the city of Cairns and international airports with flights  arriving  from  around the world.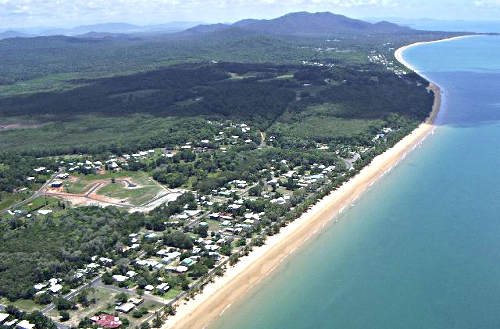 Richard  who has in the past developed and sold a substantial amount of waterfront properly agrees equally  with Dicks statement there is virtually impossible now to developed waterfront real estate in Australia.
They both agree the new rules and regulations which have been hampering developers of  coastal development, they both strongly advise that buying real estate if not a short-term proposition.
 Listen to these guys  at pick up some pointers as they a have a combined 60 years of real estate experience.
Well  listen and learn on lifestyles of the real estate of the South Pacific