Hello,
Yes, you've seen the disaster images of the devastation from Cyclone Pam just two weeks ago today in Vanuatu.
What you need to know is that these people are amazing… They are rebuilding the damaged part of their country with gusto and smiles!
You will be wanting to know about the subject line. This week you will meet a lady who is really pumped with the Blue Skies future opening up for her country.
It is an unusual show… a long chat with a key person in the economic recovery of Vanuatu. Why "key person"? Because Ms Linda Kalpoi is the General Manager of the office that promotes the largest foreign exchange earner (by far!) in this paradise island nation… and that's TOURISM.
CoHost Brian and I really enjoyed our time talking with this dynamo of the South Pacific – her enthusiasm for a tourism-led economic recovery is really infectious.
And when you hear about the huge number of attractions in her arsenal of excitement, you will become as convinced as me that she is right.
Thinking about some of our development projects in Vanuatu – especially those connected with catering for the diving fraternity – I was enthralled to hear her outline the array of drawcards. It is clear that not only will they be successful in rebuilding the tourism industry in quick time, they will soon need a lot MORE rooms. (Can I gently suggest that this week you scroll right to the bottom of our newsletter and see one of the ways you can meet this demand?)
Not "Blown Away"
It was heartening to hear that the entire western part of Vanuatu – including the large Espiritu Santo where the fabled world's largest accessible diving wreck "USS President Coolidge" is found – was hardly affected at all by Cyclone Pam. That part of the country is "business as usual" for those who've already arranged to stay here and enjoy it.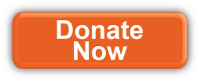 This is all very good news, but of course, the affected regions of the country do still need assistance, especially
those smaller and more distant islands where virtually all houses and crops and schools have been "blown away". I am happy to again provide you a link to the Red Cross for your generous support of the effort.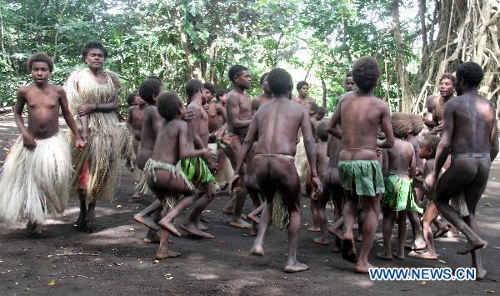 Linda pointed out that one of the rare things you can do in Vanuatu is to see villages where people still live the same way they did thousands of years ago. And they are so welcoming, happy to share their lifestyle with you.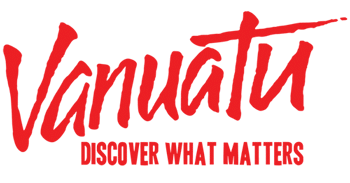 This is one show you really should not miss. Just click below and listen to it please. Linda wants you to check out vanuatu.travel where there are lists of agents who can help you book soon to come to this amazing country full of amazing people.
You may remember last week I mentioned that we were filling a container with household items done up in a family pack, to be distributed to those who have lost so much in a material way.  Well, you were so generous we now have to find a second container because the warehouse tells us they have filled the first one and they are barely half-way through the pile of donated boxes!  Well done folks!  Maybe we should try for three containers?  The people who've lost everything surely need these household items.  Just give me a call and I can email you a list of the drop-off points.
Please enjoy this week's show: