Host Richard Butler bubbles as he chimes about real estate auction prices along the Australian coast. Who are the prime buyers?
Richard announces the all new Escape Artist Vanuatu website, which should be on display in the next few days. Also, a comparison between real estate prices in Vanuatu and Australia. He also talks about the booming Australian Real Estate market and foreign investment in Australia's Real Estate property.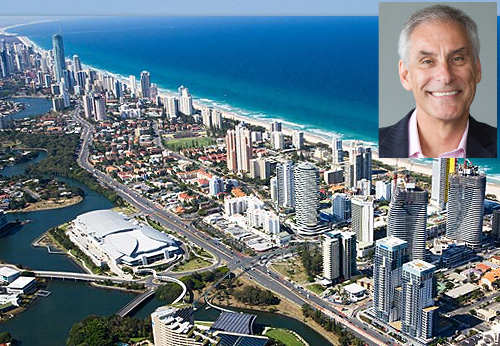 Richard talks to Larry Malan, the principal of Ray White Real Estate Broadbeach, Queensland, about the current prospects in property investment in Broadbeach.
Ray White Real Estate Broadbeach
Larry Malan has selected and nurtured an exceptional team, seeking out a truly special calibre of individuals who shares his passion for real estate and a genuine empathy with clients.Our team is our company and our family. We understand the value of ongoing training to ensure our staff are at their best, and we constantly monitor their approach and their own personal satisfaction within their role. Our team ranges from the young and dynamic to the industry`s most established and respected agents, all of whom radiate an energy and enthusiasm for their clients and their job.Our future as market leaders is in the hands of the people we serve. It is our intention, indeed our mission to be the best at what we do. We want our clients to feel confident that we will help them realise their property goals using skill, marketing and technology. Every element of our operation comes back to our clients – what`s best for them, how we can achieve the best prices in the market and make their Real Estate experience more enjoyable.