Richard Butler Real estate and lifestyles of the South Pacific forecasting a bright future down under  with a action packed show this first week of spring.
Richard Butler will bring you up to date with the Auction round-up for the week beginning the Spring market 2014 in Australia.  Normally this is the start of the selling cycle leading up to Xmas and the new year.  It's that time again!

We are back with an Australian Icon this week: "Bondi Beach," arguably one of the most famous beaches in the world.
Bondi is one of the big three in Sydney tourism destinations.  All visitors to Australia are in awe of the Sydney Harbour Bridge and  the Sydney Opera House but 85% of tourists surveyed wanted to see our famous Bondi Beach – a must-see on your bucket list.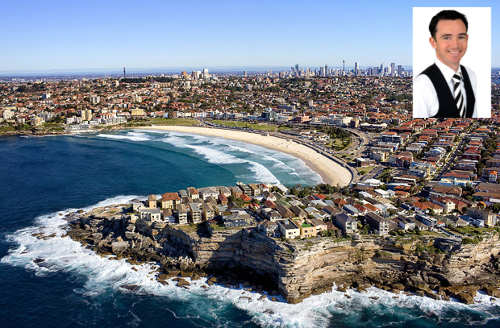 We have
Ray White Real Estate
Bondi
office  director
Ron 

Bauer
on to the show from the iconic  
Bondi
Beach.  He is one of Australia's most awarded salespersons.
Richard also will comment on the last 12 months in Australia where the new elected  government"The liberals" have just completed the first year in power and have achieved on the eve of 12 months what they promised in opposition to do.
Then it's off to Vanuatu for an up date on the amazing news that the president of China  Xi Jinping told the Prime Minister of Vanuatu Mr Joe Nutaman that China will help supply (along with the World Bank) the costs for the upgrade and repair of the current international Airport as well has advises all Chinese businesses to invest in Vanuatu in agriculture, tourism, infrastructure, fishing, and education.
RON BAUER
Director/Principal
Mobile Phone +61 414 345 444
Office Phone +61 2 9365 5888
ron@rwunlimited.com.auBorn and raised in the Eastern Suburbs, Ron Bauer has forged a reputation for in-depth knowledge of the local area in terms of the Real Estate market. He has successfully negotiated over 950 sales for a value of over $800,000,000 (in today's terms) across his 20+ year career.His consistency of performance sets him apart from his peers – his name is continually alongside numerous properties online and in the press. The compliment of his repeat business is a reflection of his commitment to his clients. Over 85% of his clients have worked with him before and many are on their 4th, 5th or 6th revisit.In September 2003, Ron made his first and only office move in fulfilling his dream of operating his own real estate office – 'Ray White Unlimited'. In dealing with the Principal, you can be assured of the authority of any arrangements made and that every resource of the entire office will be utilised to achieve the best possible result on your behalf.Ron invites you to benefit from his and the teams combined energy, professionalism and experience in your next Real Estate transaction.Career highlights:*         967 properties 'Sold'
*         $822,000,000 in settled sales
*         'Top Auction Lister' (7 times)
*         Top Auction Office – 3 times
*         Top 10 Principal – Every year
*         86% referral/repeat business in the past 12 months