A famous 80's movie – now a classic – is Back to the Future, where a modified DeLorean (car) travels through time.
Wouldn't we all have liked to have that vehicle in February-March 2020? We were all petrified of the outcome of Coronavirus and of course we are still, even with the vaccines, very concerned about the disease.
Closing down the nation of Vanuatu early and completely before any infection-carrying persons got in has kept the residents safe… so that part of it worked.
But what about the effect on the travel business, and many of the companies, organisations, firms, councils, that rely on that tourism dollar?
What will be on the other side of Coronavirus and how does the recent G7 meeting in the United Kingdom have a role with effects extending to the South Pacific?
In this videocast I talk about the future and address these questions.
The leading characters in the Back to the Future film, Marty McFly and Dr Emmett Brown, would have back then found it hard to believe that we are now being told that new supersonic jets will be able to fly from London – New York -Bejing – in fact almost anywhere in the world – in 4 hours. 
Risk is all about timing, and I believe that we will see an amazing knock-on effect from the latest G7 meeting.
Are we early with these thoughts, YES WE ARE! No apologies for back to the future thinking: we believe it's time!
We also feature a property that can be purchased for an amazing 180,000 AUD for a residential home on half an acre with a water view.
As well as obviously promoting your opportunities to purchase into the Dugong Resort at Teouma Bay via Port Vila which can now be purchased with a 100% personal loan.
LINKS FROM THIS WEEK'S UPDATE:
Dugong Resort Website
Bricklet Website
Melanesian Waterfront Real Estate Limited website – 2-bedroom Tropics-friendly House on 1/2 acre for A$180,000
CREDITS:
The video above contains a short scene from the movie "Back to the Future" and…
An advertisment by the aviation company "Boom!" concerning their sale of up to 50 supersonic aircraft to United Airlines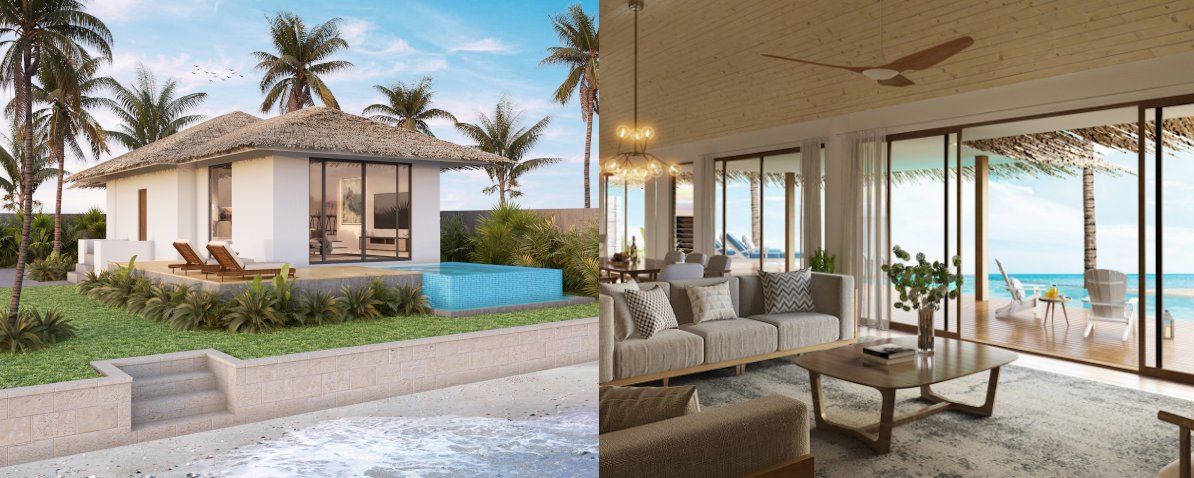 Dugong Resort (Artist Impression)
What's the weather like at the Pacific Haven Resort's "Dugong Resort" site on magnificent Teouma Bay via Port Vila today?

View detailed surf forecast for Teouma Bay. Visit surf-forecast.com for more details, long range forecasts, surf reports, swell and weather maps.
DISCLAIMER:
Melanesian Waterfront Real Estate Limited, the owner of the AllAboutVanuatu.com informational website,  does not provide investment, tax or legal advice, and nothing available at www.allaboutvanuatu.com or any communications from the MWREL team members or related groups should be taken as such. MWREL does do not represent any foreign government nor are agents of any foreign government. Before undertaking any action, be sure to discuss your options with a qualified advisor.