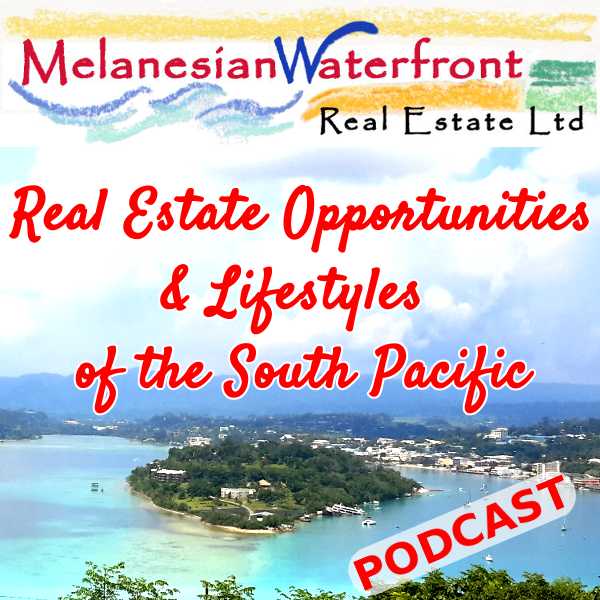 Paradise offers a low cost Plan B for residency. 
A decade of amazing growth forecast up to 300% increase in tourism. 
"We will triple tourism by 2030" proclaimed the head of Vanuatu tourism – our energetic VTO CEO Adela Aru – on the front page of the paper. 
Huh!?!  Triple?  Is that even possible? 
I believe so, and in this podcast I explain why, plus how you can jump on the (flying) bandwagon and come out in front of the hungry pack. 
Also we explain in more detail how the International Escape Hatch works, and why you should consider it for your backup plan – after all "just in case" is looking more and more like "inevitable" these days. 

Mentioned in this podcast…
Phone Richard on +61 2 8007 3803 (Sydney, Australia)
Phone Lance on +61 7 3040 9977 (yes, he's in Vanuatu but this is an Australian Skype number)
International Escape Hatch website
Melanesian Waterfront Real Estate Limited website
DISCLAIMER:
Melanesian Waterfront Real Estate Limited, the owner of the AllAboutVanuatu.com informational website,  does not provide investment, tax or legal advice, and nothing available at www.allaboutvanuatu.com or any communications from the MWREL team members or related groups should be taken as such. MWREL does do not represent any foreign government nor are agents of any foreign government. Before undertaking any action, be sure to discuss your options with a qualified advisor.