Dreams do come true…
Tropical island waterfront land sale:
– Beach building lots,
– Small Organic farm lots &
– Residential 2000 sqm elevated land lots
Espiegle Bay beach – 120 meters or 1 minute's walk from the Palms estate
Malekula farmlets 500 meters from the beach one  acre lots from $50,000.
Stage 1 of Malekula Heights from $29,950, 1700 to  2000 sqm lots 650 metres back  from the beach and 65 to 75 meters above the high water mark 
Stage two of Malekula
️ Palms estate Espiegle Bay is now released for sale!
Comprising 8 lots from 800 SQMto a little over 1100 m² per lot and with Malekula Heights 
From US$99,950 to US$119,950 per lot
The development company, which has been promoting the 1-acre Malekula farmlets project, has been sitting on this approval for 3 1/2 years waiting to release it, but has been held back by the first coronavirus pandemic and then the delay in the now under-construction NEW international 3000-metre tarmac and upgrade airport buildings
After 828 days of lockdown, borders we are now open again with flights from Australia and New Zealand starting 1st July 2022 by Air Vanuatu and Air New Zealand and with Virgin restarting Pacific flights in March 2023. We have also been advised that August Air Vanuatu now has a codeshare with Air Fiji for flights from Vancouver, Canada and Los angles and San Francisco, USA, as well as Japan. Hong Kong with Qantas codeshare from Australia and New Zealand
Compelling infrastructure development to encourage international investors!
We can confirm that the government has spent $19 million on a hydropower project located to the south of our subdivision, which will ultimately provide power for the whole island at a lower cost. Over 80 kilometres of grid Are already established.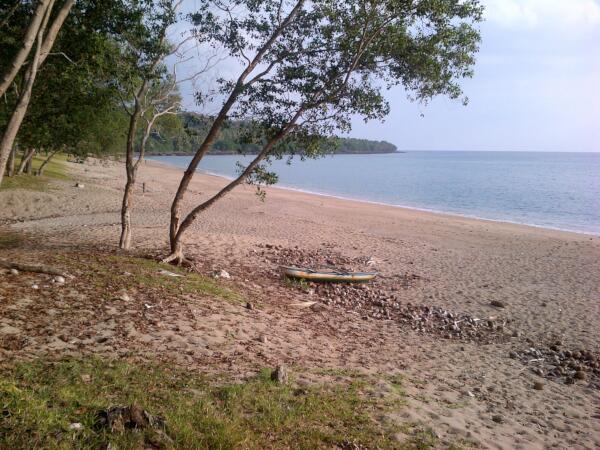 Natural untouched beach environment
Only 1 minute's walk from the estate
The Vanuatu government started in November 2022 a $25 million upgrade to the existing Malekula tarmac will be going forward to allow turbo-prop jets to be able to land and cargo flights for export. Confirmation: construction contract signed June 2022.
We can confirm that the government has bought the existing airport land from the landowners for the tarmac upgrade as well as a new terminal. This will make an enormous difference for both tourism and agricultural development on the island.
We can also confirm that the government received a grant of $60 million for the upgrading of the roads on Malekula Island and on Tanna Island stage 2 of the road works has started and will see the new tar-sealed road to our Malekula Palms estate.
They have established several construction camps This work has been contracted to the Chinese construction company.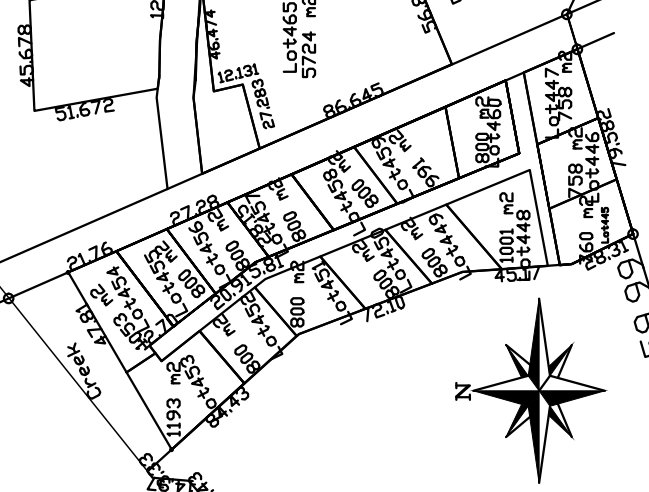 Malekula Palms . . .
We are releasing Stage 2
Comprising eight lots described as unserviced blocks of land at this point of time and the price reflects that status.
However it will be administered with a body corporate for ongoing maintenance of road and eventually water supply.
Stage 1 of Malekula Heights . . .
Malekula farmlets: 500 meters from the beach 2 one-acre lots from US$50,000.
Stage 1 of Malekula Heights from US$29,950: 1700 to 2000 sqm lots 650 metres back  from the beach and 65 to 75 meters above the high water mark!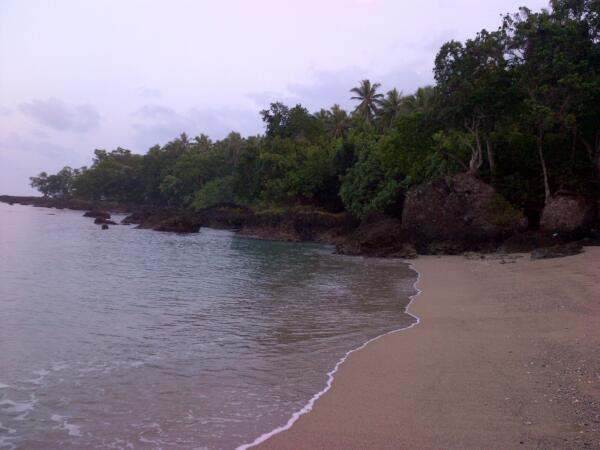 View from beach of the Malekula 🌴️ Palms actual estate waterfront boundary…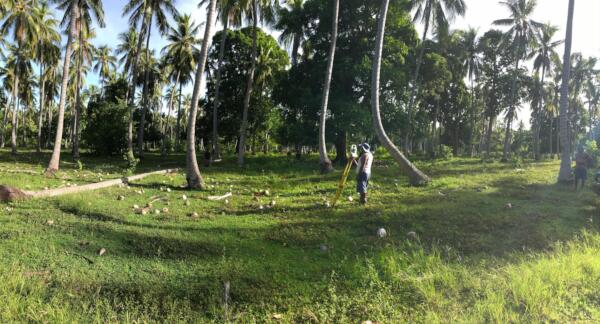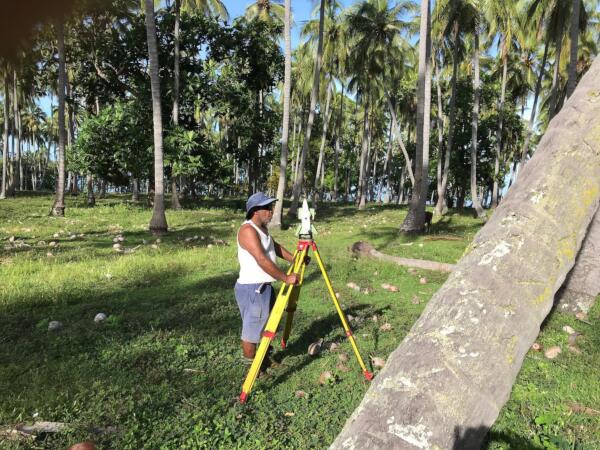 With the advent of mains power being accessed at the project this obviously would increase the value of the property.
Invest now at affordable pricing!
100% Bitcoin accepted subject to conditions.
10% Qoin, Bartercard, BBX – accepted as deposit, balance in cash or independent finance broker personal loan.
Balance finance is available to approved applicants via an independent finance broker, who can provide finance over seven years to approved applicants.
Seller funding is also available to approved applicants on a 20% deposit over 30 to 48 months on a "pay off the property"  plan, a  limited offer by the vendor company.
There are government charges with purchasing property in Vanuatu which is 2% stamp duty 5% registration fee. A legal conveyancing fee is US$500.
Gain an even greater return!
Ask about our Land and Bungalow built-for-you package.
Contact Us Now for Price Sheet and More Details…
Richard Butler
Phone: +61 417 007 792
WeChat: ric6554
WhatsApp: +61 417 007 792
Skype: pacifichavenresort